Scars of a Chef
Rick Tramonto started as a high school dropout working at Wendy's; he became one of the hottest celebrity chefs in the world. Yet his rise to culinary success was marked with tragedy, loss, and abandonment. As a young adult, he struggled with a learning disability and drug addiction. Yet as a chef, he rose rapidly to culinary stardom, earning rave reviews and eventually opening the famous four-star establishment Tru. Containing recipes and photos, Scars of a Chef is the mesmerizing rags-to-riches memoir of one chef's journey through the highest heights and the lowest lows of the culinary world . . . and his search for something that would finally heal his wounds and sustain him through even the darkest times.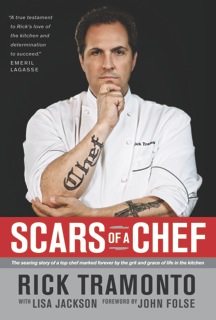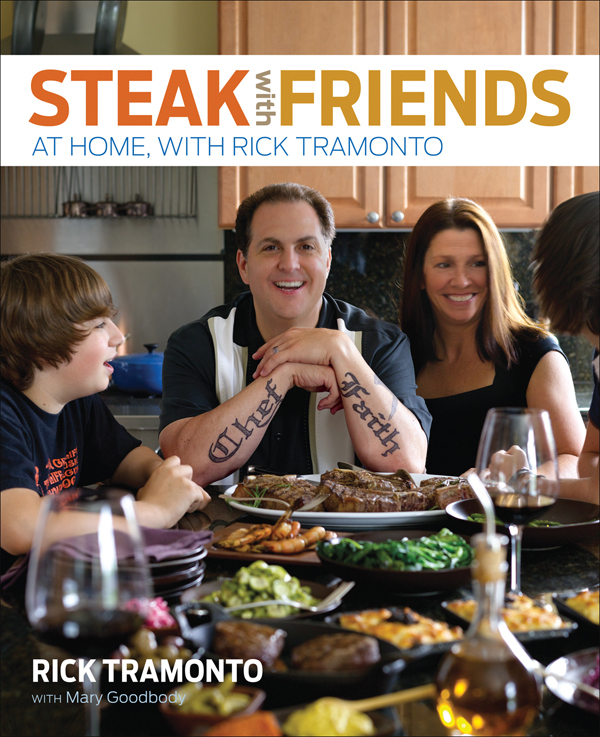 Steak With Friends
With his new "Steak with Friends", celebrated chef and noted cookbook author Rick Tramonto personally invites readers into his home to share a dazzling array of 150 steak and seafood recipes with all the trimmings.
In this cookbook, Rick places special emphasis on choosing and preparing steaks, and provides beef and temperature charts, drink recipes, and even suggestions for what music to play while you cook. These sophisticated yet simple-to-prepare recipes show home cooks how to reproduce the flavors and great steakhouse food from Rick's steak and seafood restaurants in the Chicago area.
With recipes geared toward home chefs in an easy-to-read format and accented with warm photography of Rick and his family, Steak with Friends is for anyone who loves grilling or cooking at home with friends and family.
Osteria
Award-winning chef Rick Tramonto shows home cooks how to recreate the simple, flavorful Italian dishes he serves at his wildly popular Osteria di Tramonto.
Osteria means "tavern" in Italian. It is always a casual place, usually family-owned, where simple country cooking is served to accompany the local wine. In 2006, acclaimed chef Rick Tramonto opened Osteria di Tramonto on Chicago's north shore. In this spectacular restaurant, he serves the kind of earthy, hearty fare so beloved by Italians—and Americans.
Now, Rick has written a cookbook showcasing the food from his Osteria, with recipes ideally suited for the home cook. Osteria's tend to be open all day, so Rick's book features recipes for breakfast, lunch, and dinner, as well as for little snacks in between. This is an irresistible collection no true lover of good eating will want to pass up.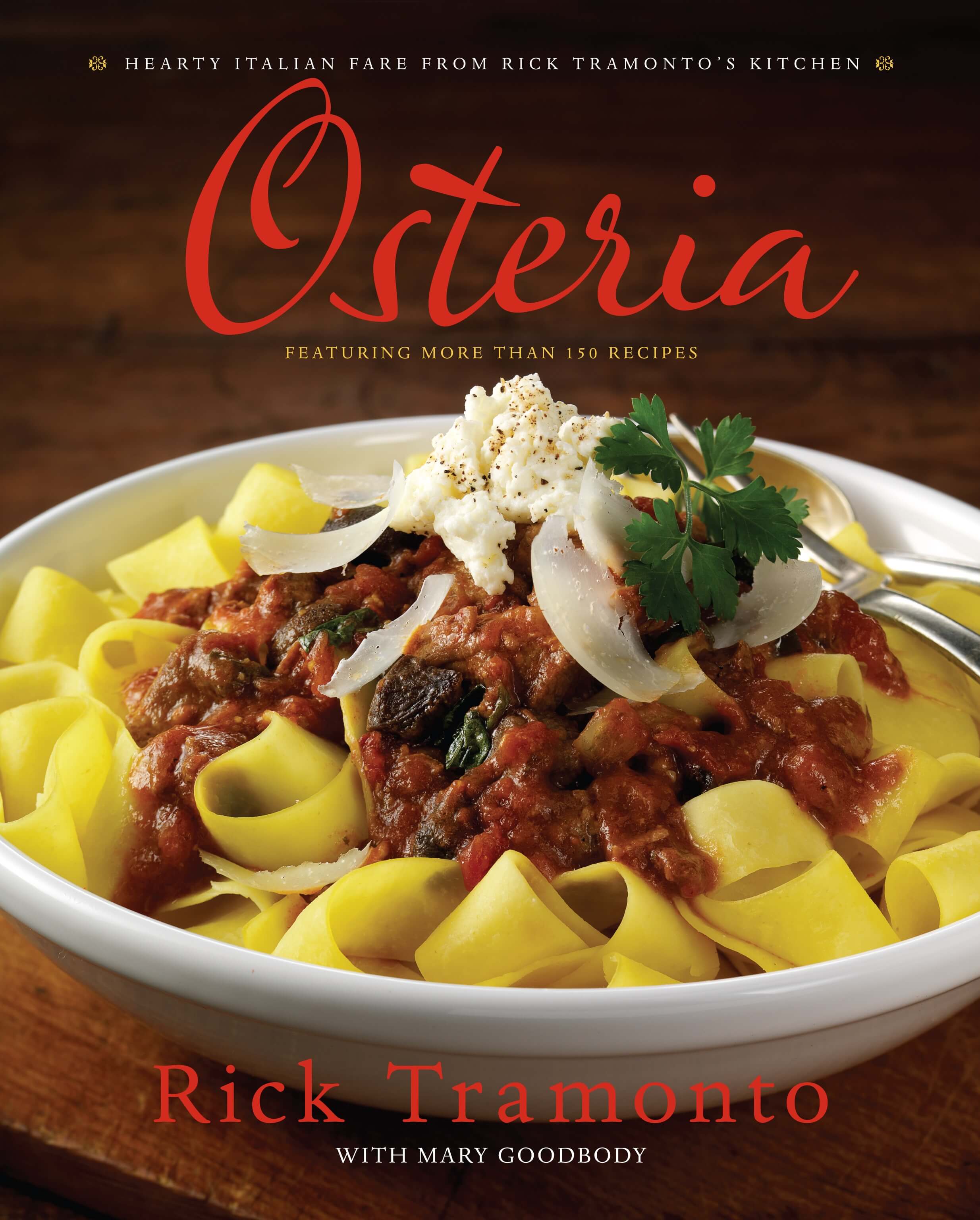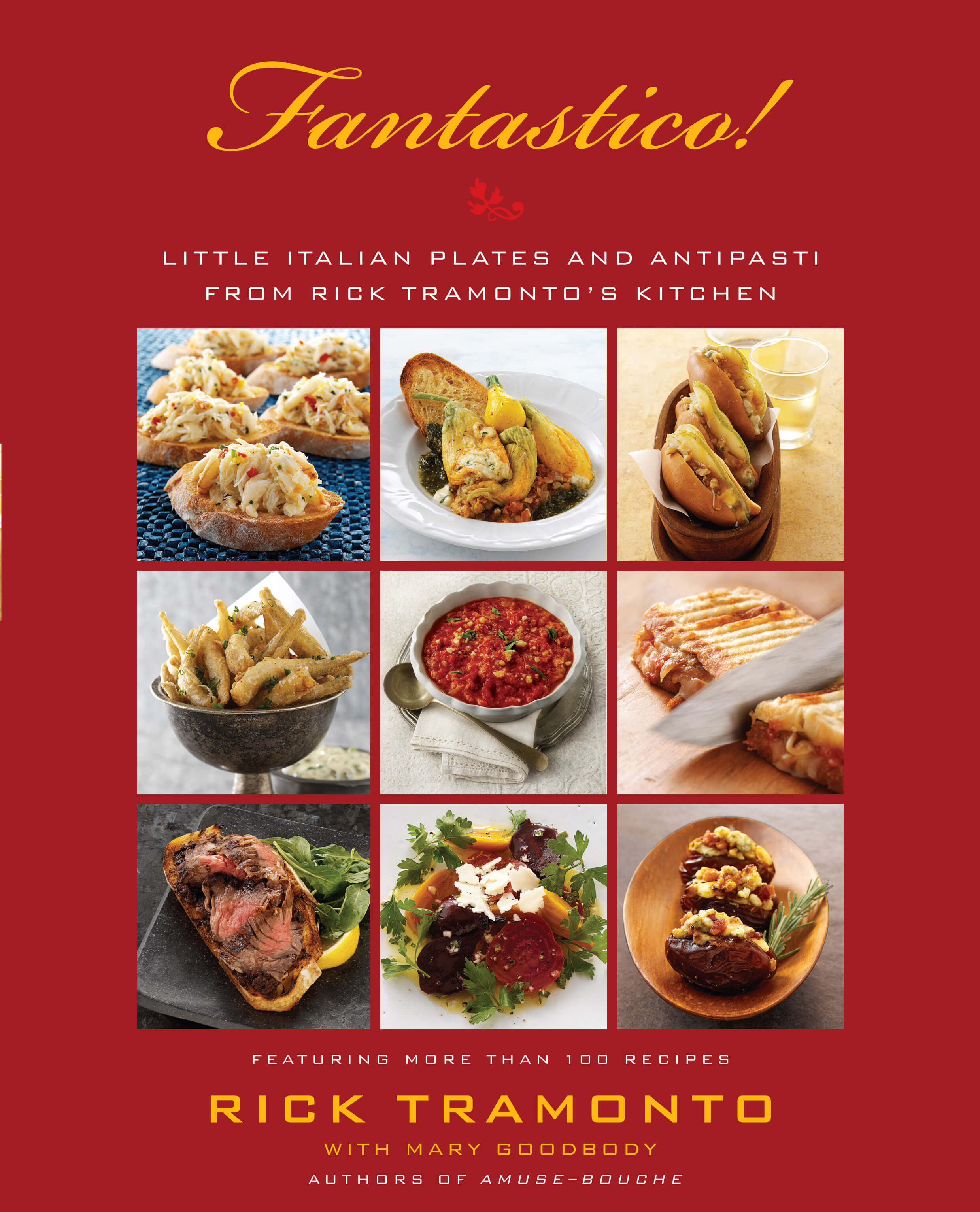 Fantastico!
Fantastico features the cuisine of Rick's family heritage and the country of his most extensive travels presented as little plates – tempting tasty dishes that can be mixed and matched and reflect a perennial love of all regions of Italy. An ideal source for a stunning array of antipasti, assaggios, salumis and cheeses, all perfect accompaniments to a variety of wines and surprising additions to everyday and formal meals, "Fantastico!" offers more than 100 recipes and beautiful full-color photographs, inspiring anyone who loves the casual charm and tradition of Italian cooking.
TRU
Tru reveals the secrets of Tramonto's award-winning cuisine–techniques and recipes he has evolved over the past twenty-five years of preparing some of the most delectable food in the world.
This glorious cookbook, illustrated with more than sixty photographs by the renowned photographer Tim Turner, offers more than seventy-five never-to-be-forgotten Tru favorites.
Masterfully written recipes with careful attention to detail and step-by-step instructions will enable cooks of all levels to prepare and present unforgettable meals, enhance the dining ambience, and enjoy the taste of Tru perfection at home.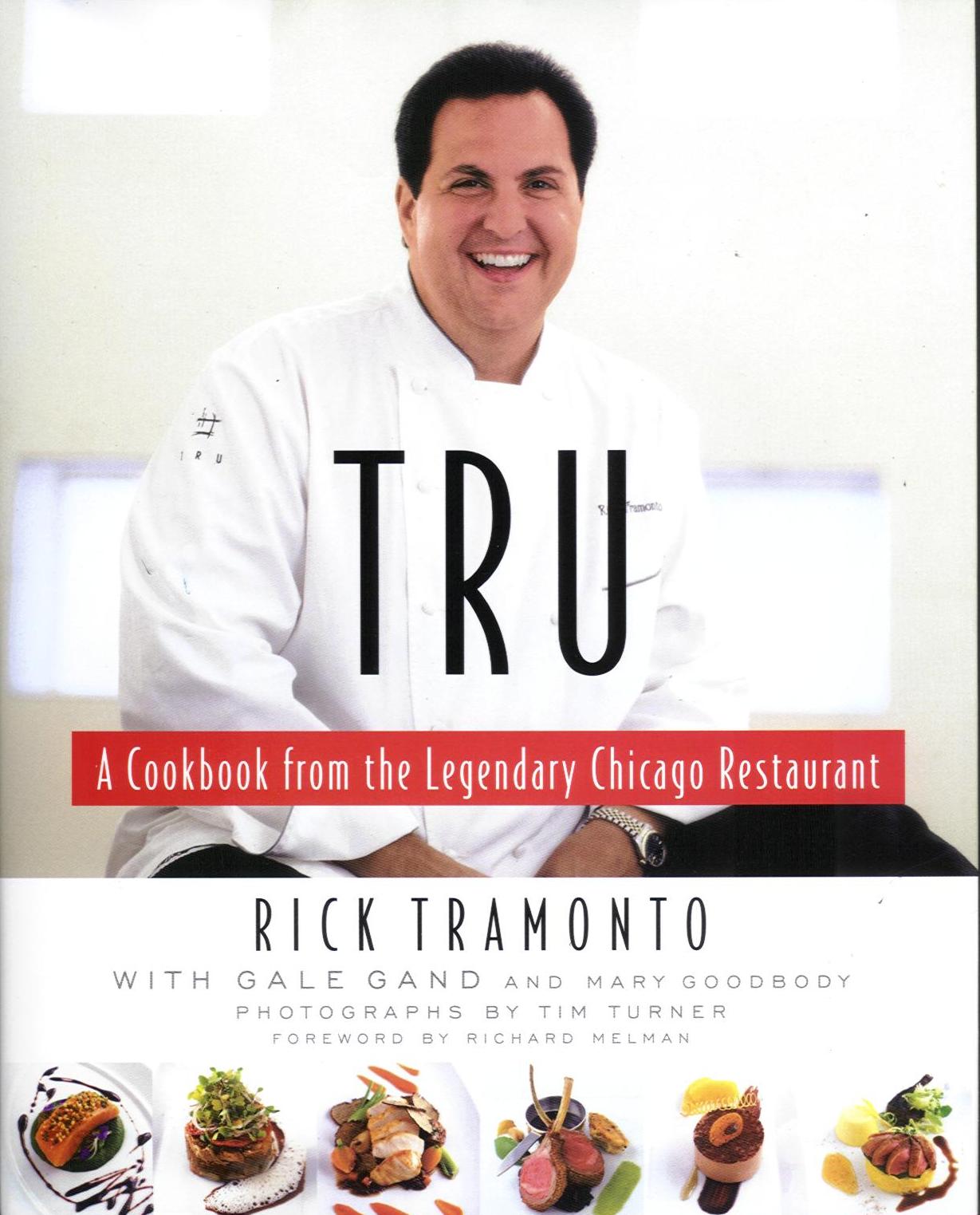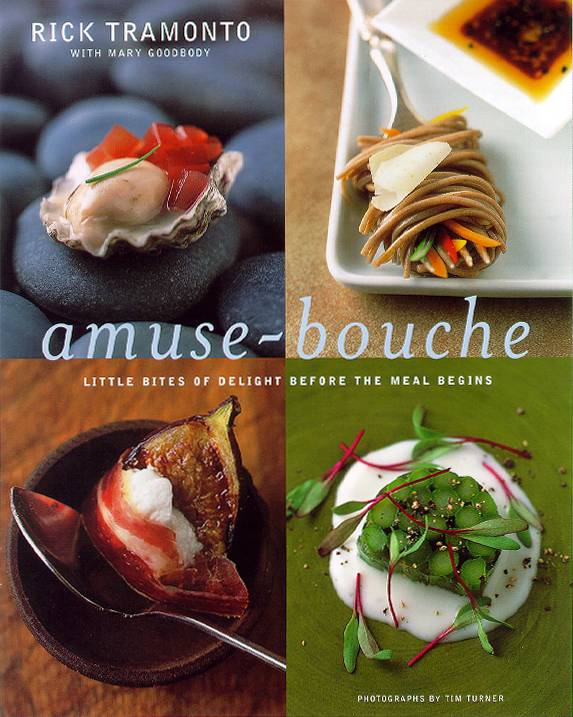 Amuse-Bouche
Chefs at many fine restaurants offer guests an amuse-bouche, a bite-sized treat that excites the tongue and delights the eye, before the meal is served. Nobody does it better than the celebrated executive chef/partner of Chicago's Tru, Rick Tramonto. Amuse-bouche are a favorite of diners at Tru, many of whom come expressly to enjoy the "grand amuse" -- an assortment of four different taste sensations.
Amuse-bouche offers an array of recipes, from elegant and sophisticated to casual and surprising -- but always exquisite -- that will inspire home cooks to share these culinary jewels with their guests.
American Brasserie
Inspired by the rustic foods of France, Italy, and America, these 150 simple, robust recipes encompass a wide selection of dishes, from soups to pastas to roasts to desserts. Two inserts of gorgeous color photographs capture the energetic atmosphere of the American brasserie, and each recipe is accompanied by a beer or wine recommendation.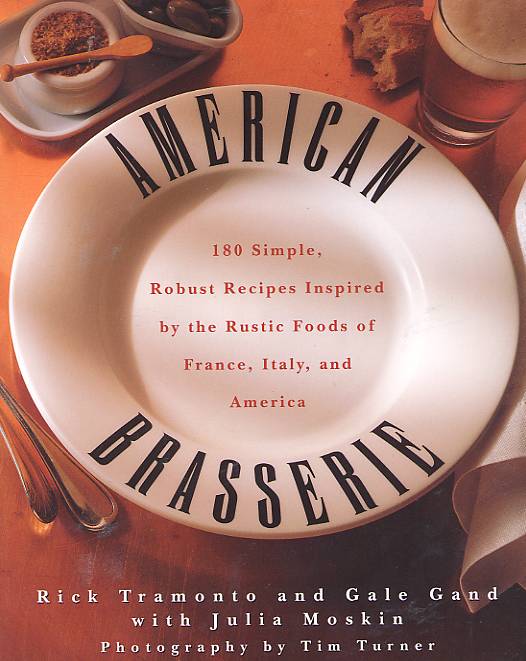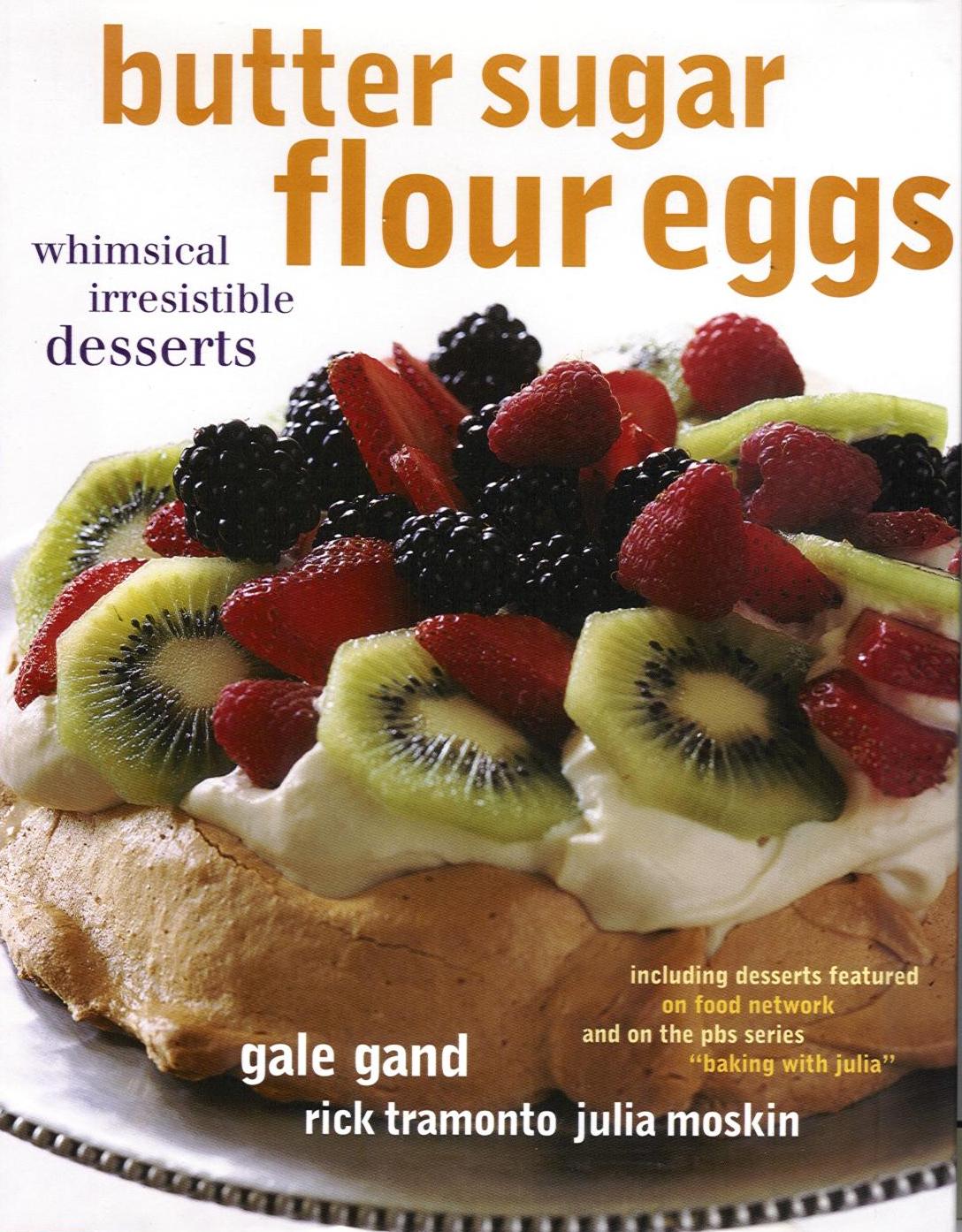 Butter, Sugar, Flour, Eggs
Presenting a whimsical, original, and decidedly delicious collection of more than 150 dessert recipes, arranged according to the flavors that make each a distinctive delight.